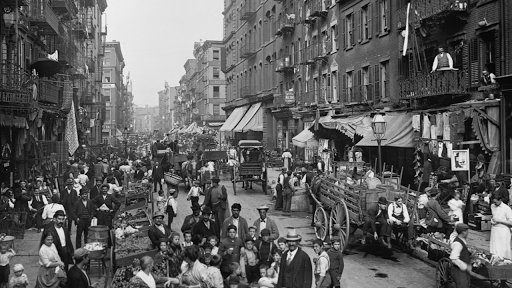 Politics from the 1860s-1893s considered something known as the Gilded Age. The Gilded age was a period of corruption, shoddy ethics, bad morals, and it basically being all about the rich. This era of time was right after the civil war. The Gilded age really transformed America in a lot of ways. There is a major issue when the congress was referred to as the "rich mans club". It just goes to show that it was all about the rich and it shows how corrupt it actually was. By the end of the Gilded Age, America was the leading industrial nation by the end of this time era but the only problem was the destruction that came with it all.  There was destruction caused in the plains Indians,  more and  more discrimination against African Americans, and the environment degradation that was caused from lack of care. Was all the industrialization and growth worth ruining the environment and ethics that America was based upon?
During the 19th century women were constantly fighting for women's rights including the right to vote. In 1848, the Seneca Falls convention really marked the beginning of this movement in the United States. This movement was full of individuals fully committed to changing society and the role that women had in it. Ever since this movement started, women have started to work their way into society and women have gained their basic human rights and to this day women still fight for rights and to be viewed equal to men. Politics were for the rich during the 19th century. It was all about America getting to the top and nobody cared about all the destruction that would come with it. The people in charge of the government only cared about the money and America becoming the richest and best country in the world.  Women did not really have a whole lot of say in politics during this time period. Women however did start becoming more educated. Men had a much bigger say and had more opportunity to work in roles that had to do with government and law enforcement.
The right to vote was ratified in 1870. This was known as the 15th amendment. This was a huge step for American politics. It was a huge step into improving equality and the basic human rights everyone should have in America.
BIBOLOGRAPHY
https://courses.lumenlearning.com/boundless-ushistory/chapter/the-gilded-age/